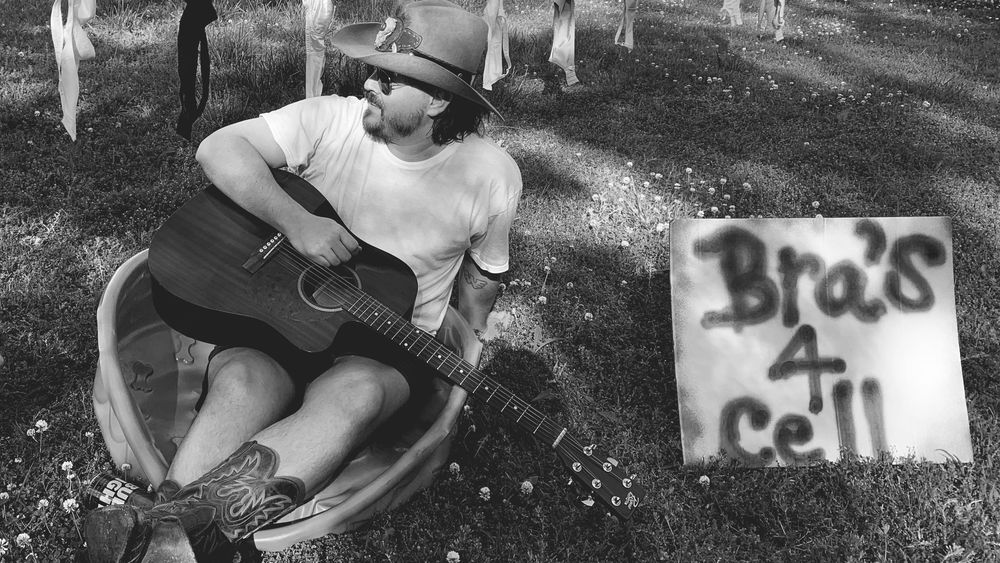 Real. Genuine. Those are two words to describe country music rambler Andrew Pope. Born and raised in the Northeast pines of Alabama, Andrew has proven to be another natural-born talent from the same region that produced country music legends the Louvin Brothers and the super group Alabama. Over the past decade, Andrew has built a worldwide following of supporting fans. He's performed shows with Shooter Jennings, Jaime Wyatt, Ward Davis, Sunny Sweeney, John Michael Montgomery, Confederate Railroad, David Allan Coe and many others. He has written songs with everyone from the legendary Larry Gatlin, David Bellamy, and Buddy Cannon to newcomers such as Kendell Marvel, William Michael Morgan and Brent Cobb.
Andrew's music has been described by many as 'honky tonk heartbreak' and his authentic vocal style has been compared to the likes of Hank Williams, Jr. and Waylon Jennings. The riveting and heartfelt emotion in his voice combined with an extraordinary and natural ability to perform and engage his crowds truly make him one of a kind. Country music Hall of Famer Bobby Bare calls Andrew "the future of country music."
 In 2017, he released his sophomore album, "Stoned On The One", which he spent two years working on. The album received nothing but great reviews with some calling it "one of the best country albums of 2017" and is currently being played nationally on Sirius XM Outlaw Country. Veteran actor and Billboard chart topping singer/songwriter John Schneider even recorded the title track for his 20th album, Redneck Rebel. Schneider praises "This man is why country music is still great."
Andrew's latest single, "Gonna Be Gone," has been highly endorsed and it has also received airplay on Sirius XM Outlaw Country. In late 2019, Pope will be recording his third album with good friend and Grammy winning Shooter Jennings as producer.